Did you know that you can visit Lumby Mill and experience an old Dutchman ……
Here, Lumby Mill is seen from a slightly different perspective across the buildings.
Notice that here you see that the wings and flaps need to be changed.
but… it stands beautifully in the sun….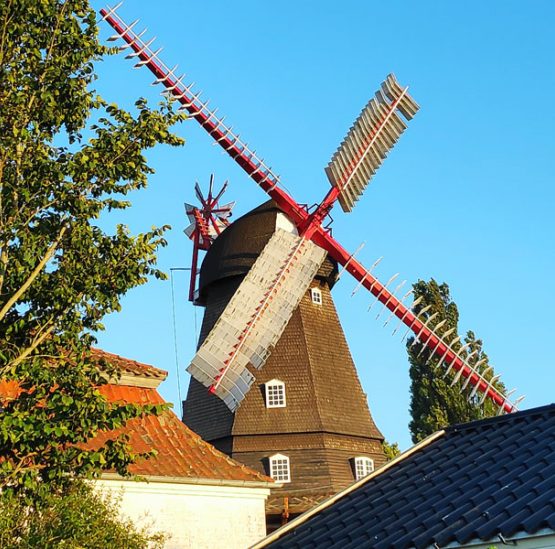 A Dutchman …… .. what is it?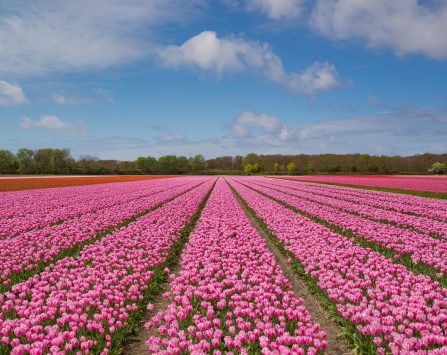 A Dutch mill - as Lumby Mill is - is a mill that has a "hat" at the top. On this hat the windmill wings are attached.
The special thing about this hat is that it is the only thing that can move on the mill.
The rest of the mill is bricked up and clad in wood.
So when the wind blows - not too slow and not too fast, you unlock the hat. It now turns in the wind and the wings begin to turn.
In the old days, people drove to the mill with the grain. If it suddenly became windless, you got comfort snaps.
Consolation schnapps was often beer with quite large amounts of spirits. So it has been nice for the farmer when it was not windy… .. 🙂
As a good experience, you can come to Odense N and see our Dutchman and you can climb up and see the hat and how it is locked and unlocked. It's super exciting.