Lumby Mill from 1820 is beautifully situated in northern Odense, where it has been a central focal point for local history. Today, Lumby Mill with the scenic garden with old apple trees attracts several thousand visitors to the many annual events, where the grain mill is allowed to show that it still masters its old craft.
With a nice picture of late summer and Lumby Mill, we all wish you a happy new year.
Click the button below for program 2022 in the first edition.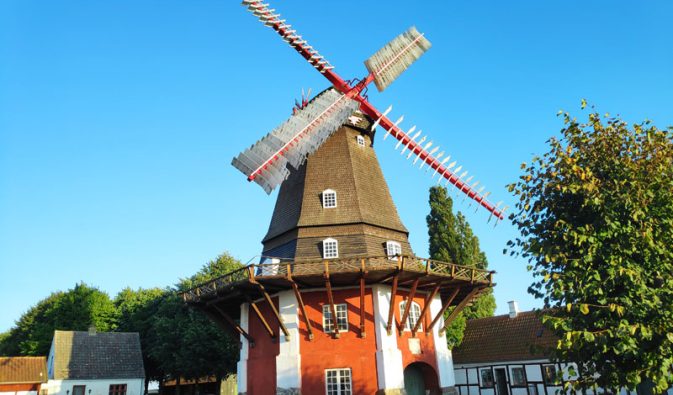 En god lørdag med masser af frivillige hjælpere fra hele området. Alle arbejdede hårdt.
Dagen startede godt med morgenmad og sluttede med dejlig suppe.
Se mere på vores facebook side
Today it was time to the flaps on Lumby Mill Wings. Both the companies and the volunteers worked hard.
See more photos and videos on our facebook page.
Lumby Mølle's birthday party was fantastic
It turned out to be a great birthday party. See photos and videos in our facebook group.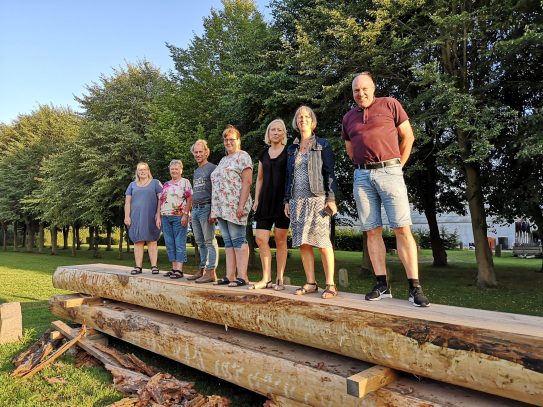 The wings of the mill are worn out and we are in the process of preparing to have them replaced.
Find your way to Lumby Mill
When you want to visit us, find your way on Google Maps
Slettensvej 294
5270 Odense N